There can be many butt-enhancing exercises and here you will know the guide regarding how to get a firm bum in 2 weeks time frame.
[su_note note_color="#fae8e1″ text_color="#000000″]
Our butt comprises gluteus maximus as well as the gluteus medius and these gluteus minimus muscles. If you are going to pursue and opt for strength training exercises then your bum will surely become toned, firm and stronger.
[/su_note]
You will eventually get a more toned backside.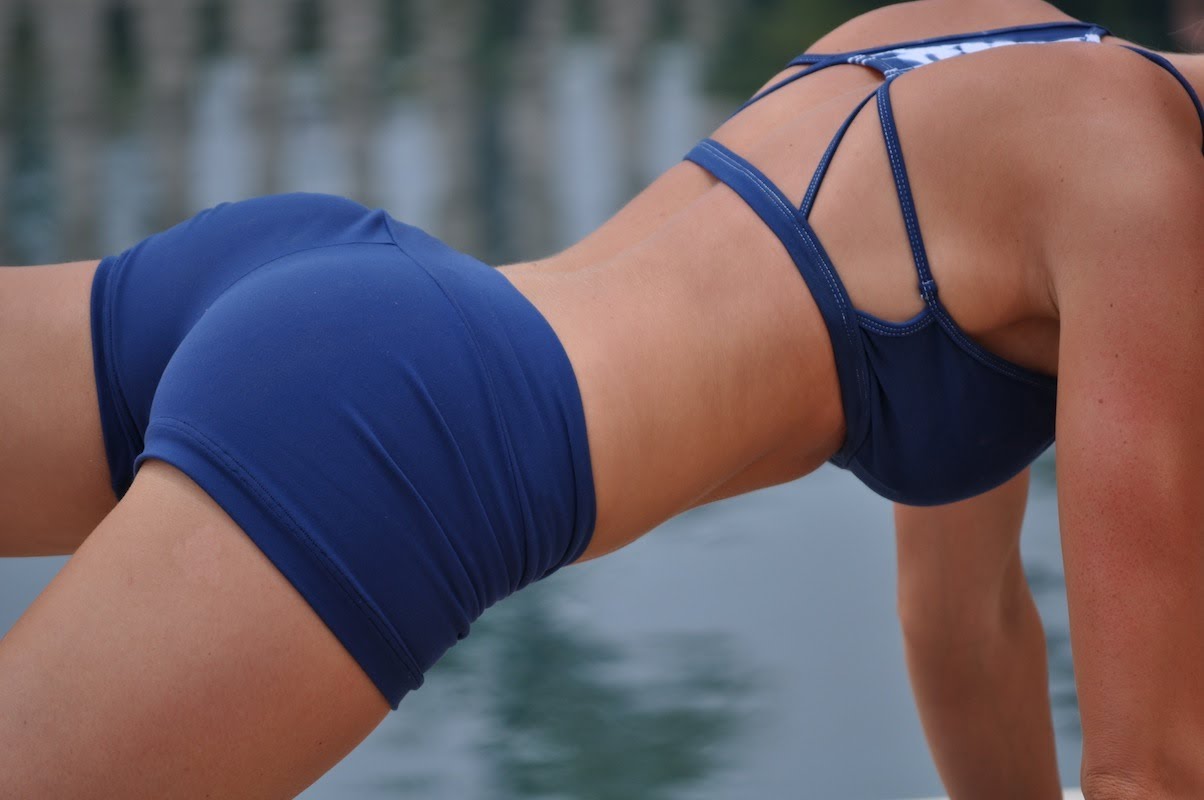 It is all because of the strong glutes that your posture gets enhanced and back pain issues get ease down. On the other hand, toned butt and backside will make it easy for you to walk uphill or to lift heavy objects.
Here we have recommended this two-week bum toning session to our readers, so do follow it:
Doing Quadruped Hip Extensions for 2 weeks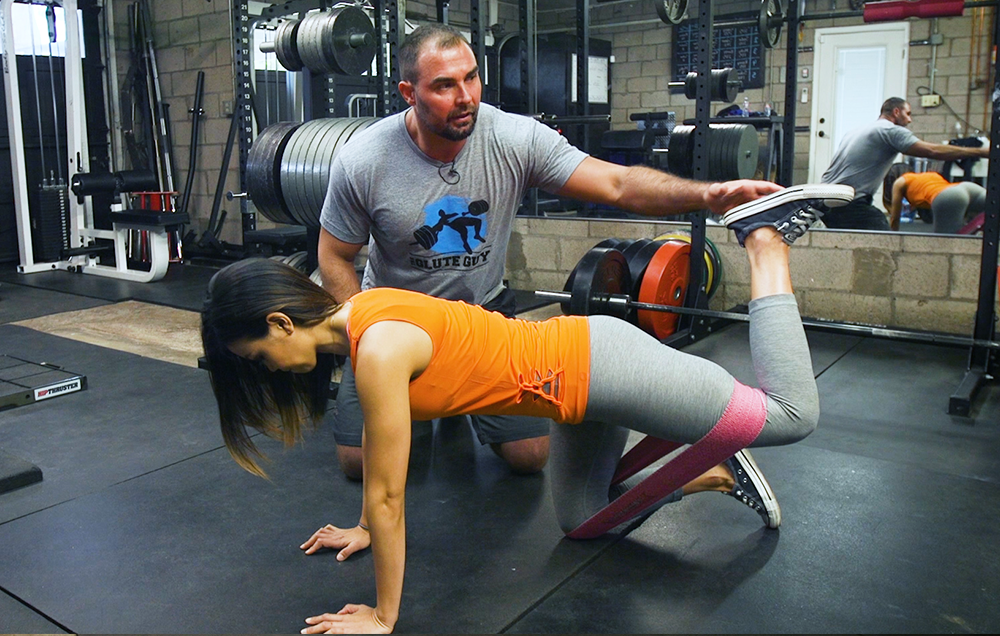 You can be doing these quadruped hip extensions if you want to get a firm looking booty. It is one of the effective and highly suggested gluteus exercises.
By doing this quadruped hip extension, you will be able to activate your hip and backside muscles. This exercise comprises the greatest amount of potential for the sake of strengthening your muscles located in the backside.
[su_note note_color="##000000″]
Also Read: How To Get Hips And Curves?
[/su_note]
How to Do It?
[su_note note_color="#f0ffe2″ text_color="#000000″]
You need to kneel yourself on all fours. Tighten up your abdominal muscles. Then you have to lift your right knee exactly off of the mat. Start bending your right leg and create a 90-degree angle. Turn down your foot and let your sole face the ceiling. You have to maintain this exact position all throughout the exercise.
Start pushing your foot up all up towards the ceiling. When your thigh and knee gets parallel in a position to the ground. then stop pushing your foot further. Lower down your knee and bring it towards the ground. Repeat this pose for 15 repetitions.
[/su_note]
Opting for Man the Plank Exercise to Get a Firm Bum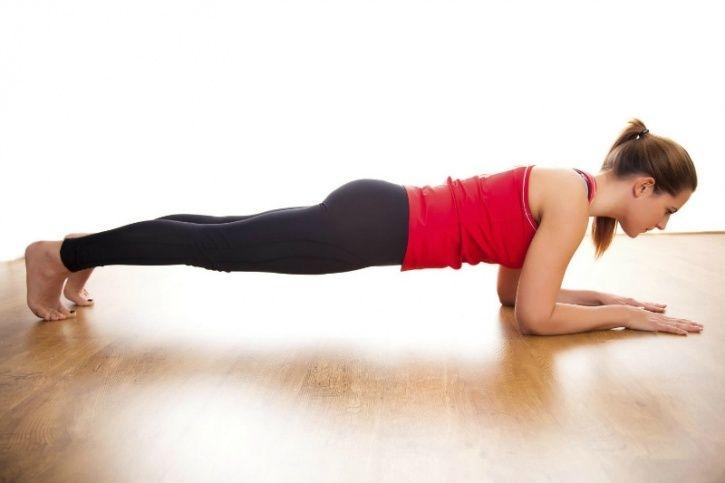 This is the effective plank exercise which can completely give you a firm and toned bum in two weeks. This plank exercise is going to perfectly tone and shape up your abdominal muscles.
Your hip flexors and shoulders will get toned at the same time.
[su_note note_color="##000000″]
Also Read: Best Bum Toning Exercises at Home – You Must Do
[/su_note]
How to Do It?
[su_note note_color="#e2f6ff" text_color="#000000″]
You can start doing this exercise by lying your face down all on the floor. Hands need to be underneath the shoulders. Start lifting yourself in an upward position and rest your whole body on your forearms and toes. Make sure that your elbows should rest underneath the shoulders and your palms have to be facing down.
You need to start contracting your abs while maintaining and retaining a straight line of your body. Your head and toe sections should form a straight line.
Hold this pose for about 20 to 30 seconds and then you can repeat this same exercise three times. Later on, you can progressively increase the time span from 30 to 60 seconds.
[/su_note]
Doing Hold the Bridge Exercise for Toning Your Bum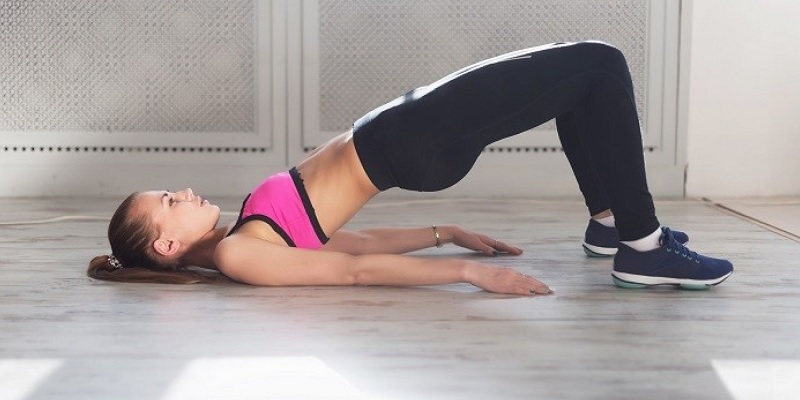 Another easy to do exercise we have for you which you should do for a constant two weeks, it is this hold the bridge exercise. This bridge exercise can simply and quickly tone your buttocks and inner thighs as well as your outer thighs.
[su_note note_color="##000000″]
Also Read: 6 Best Exercise Machines To Tone Buttocks
[/su_note]
How to Do It?
[su_note note_color="#e2e2e2″ text_color="#000000″]
It is on your back that you have to lay down yourself completely flat. Your both knees should bend to around and about at the angle of 90 degrees. It is by your sides that you can rest down your arms and along with that, bring your palms in a facing down position.
Start pushing down yourself towards your heels and squeeze down, contract your gluteal muscles. You need to avoid excessively and intensely arching your back as this action is going to decrease your glute activation and may injure your muscles.
Hold down this position for about 5 to 10 seconds. Do perform three sets of this exercise for two weeks,
[/su_note]
Going for a Crazy Cardio Exercise
For consecutive two weeks, you can have this crazy cardio workout session so that your bum can get into a perfect and sexy shape. It is by doing this cardio exercise that you will be able to shed away excess weight and flatten your stomach and tone your butt muscles.
[su_note note_color="#f2edda" text_color="#000000″]
You can have a 45-minute session of this cardio exercise to be regularly followed five times in a week. Three sessions can be moderate intensity and the rest of the two sessions can be of hard intervals.
You can do sprinting for about 30 seconds, you can running session or a cycling session. It is this high-intensity interval training session which will burn your bum and thighs calories.
[/su_note]
Upon doing repetitive movements and cardio exercise sessions, your legs, glutes, bum and also abs will get toned muscles.
Eating a Healthy Diet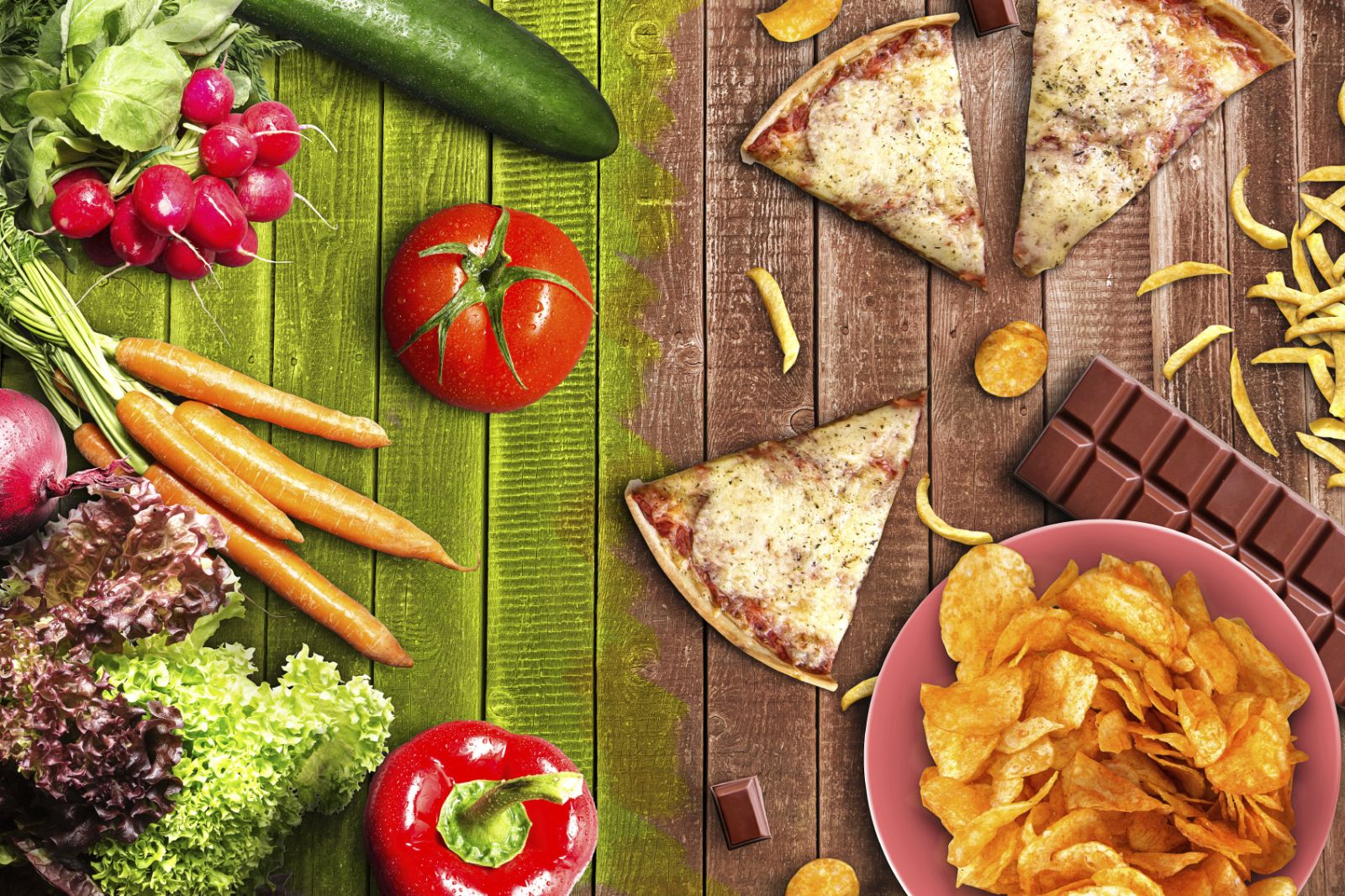 To let your bum get a firm looking shape, make sure that you get a healthy and balanced diet for yourself. Avoid starving yourself and have natural foods. Go for eating and consuming lean meats which include fish and poultry.
The other choices which you include in your healthy diet menu, it is tuna fish and whole eggs.
Avoid shakes and also protein bars. Your bum muscles shall get highly toned if you remain focused on eating fresh vegetables, nuts, fruits, and whole grains.
When it comes to dairy, then it has a limited amount of it only. Avoid drinking sugary fruit juices or any kind of sodas. Stop adding extra sugars into your bread and salad dressings and also in your cooking sauces, fruit juices.
[su_note note_color="##000000″]
Also Read: How to Relieve Buttock Muscle Pain?
[/su_note]
Conclusion –

Wrapping It Up
We hope that you are going to follow these bum enhancing exercises and shall get a massive benefit from them. Make sure to follow them for at least two weeks so that you can have desired results and may get the right amount of motivation.
Keep connected and further butt shaping and toning tips are coming up over here.
[su_note note_color="##dbe6e9″ radius="4″]
[su_list icon="icon: chevron-right" icon_color="#13456b"]Related Articles:
[/su_list]
[/su_note]